About Us
Established years ago in
2001
, we,
Shree Laxmi Trading,
are an independent and well-managed company dealing in industrial safety products. Focusing on best quality, value and loyalty of clients, we have become a
Trader and supplier
to rely upon to avail
Leather Apron, Leather Gloves, Black Safety Shoes, Eye Protection Goggles, Leather Hand Gloves, Face Mask, Safety Goggles and more
. Additionally, we have distributorship of some renowned brands like Honeywell, Drager, Bull Safe, Karam, AAAG, Unicare, Mangla, Medic, Mobilize, Venus, Atlas, Midas, Lakeland, Reflecto Safe, Lukko, Firestone, Kanex, etc. Also, every product offered by us has approval of ANSI, CE ISI and DGMS in accordance to industry standards.
Throughout the years, we have incorporated various changes and improvements in our products and production capabilities but what has remained constant is our commitment to achieve customer satisfaction. We assist our clients right from the beginning of the process, throughout production until they receive our products as per their expectations. Not only this, we provide complete training to our clients regarding the usage of our products including respirators, PPEs.
Why Associate with Us?
Some of the factors which have helped us in becoming the favorite of many customers are:
Our constant focus on high quality standards in Black Safety Shoes, Face Mask, Leather Apron, etc.
Availability of products at affordable prices to suit clients with different budgets
Timely deliver products to clients doorstep with the assistance of trusted logistics agencies
Adroit personnel to handle all the operations with efficiency
Sound infrastructure base fitted with modern machines and tools to ensure production in a timely manner
Our Objective
To explore new market opportunities and expand our business in not only national markets but across the borders. We are committed to keep our clients delighted by providing mutually beneficial deals each time.
Client Satisfaction
Ever since our foundation, we have prioritized client satisfaction. Providing them precision made Face Masks, Black Safety Shoes etc., is our forte and we make sure to achieve their satisfaction in every business deal. Every client is important to us and so are their orders. We serve our clients with great respect and gratitude to provide them a pleasurable experience.
Download Brochure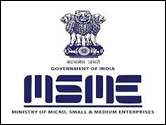 Read More